---
Topological Phases and Functionality of Correlated Electron Systems
---
Abstract and Information
Download Abstract Here
Information for Participants Here
Scientific Program
Dates: Monday, February 18 – Wednesday, February 20, 2019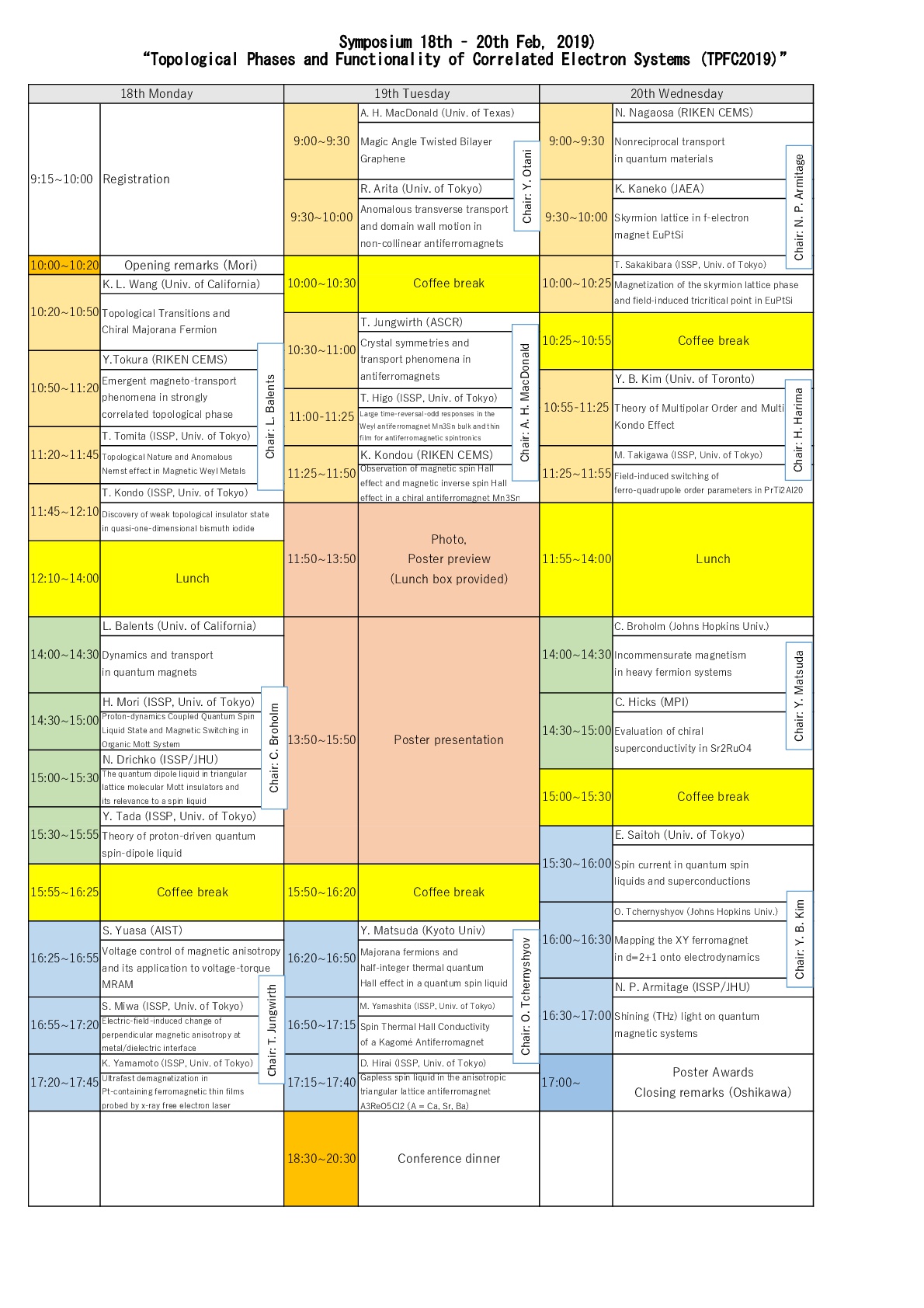 Preparation of Your Poster
The dimensions of the poster board are: 120 cm wide x 190 cm long. It is therefore suggested your poster be of the size A0 (84.1 x 118.9 cm; 33.11 x 46.81 inches) in portrait orientation. Please note that due to space limitations, a poster in a landscape format cannot be displayed.
List of Poster Presentations
The list of poster presentations is
HERE
.
We will have a poster preview presentation time on 19th. Presentation time will be 1 min per poster.